I am in the middle of cleaning house on this gorgeous day, but thought I'd stick a few pictures up for your viewing pleasure. Happy Monday!
The lamp that will go on the dresser.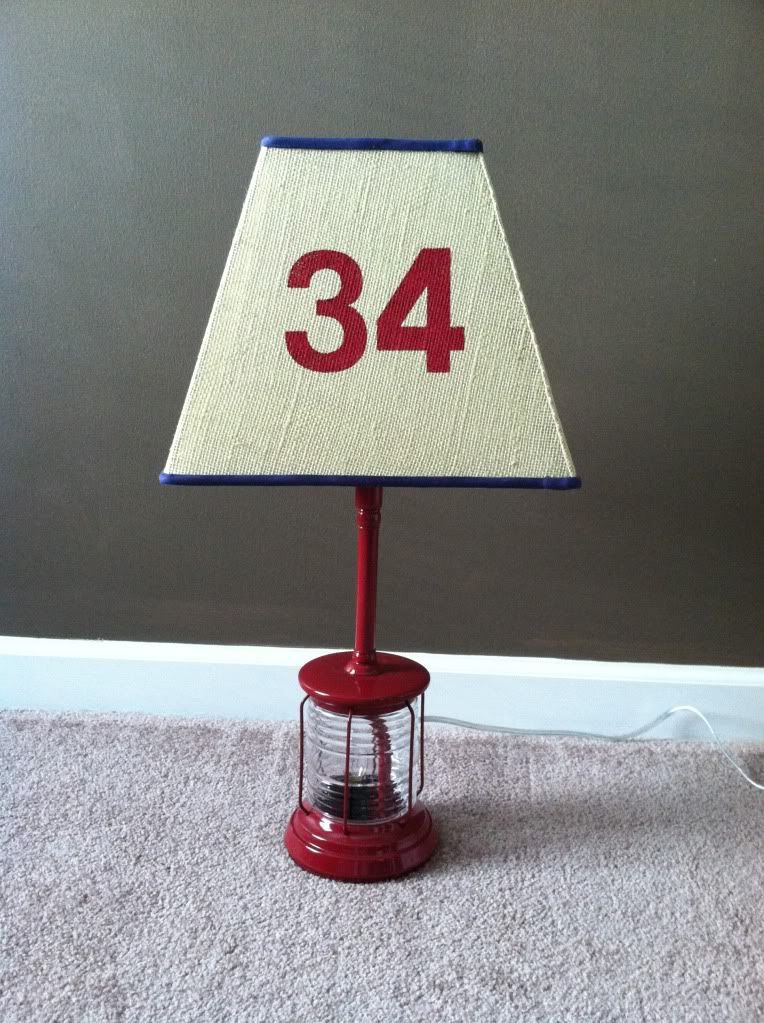 Updated crib... BABY letters will go on one of the shelves once they're on the walls.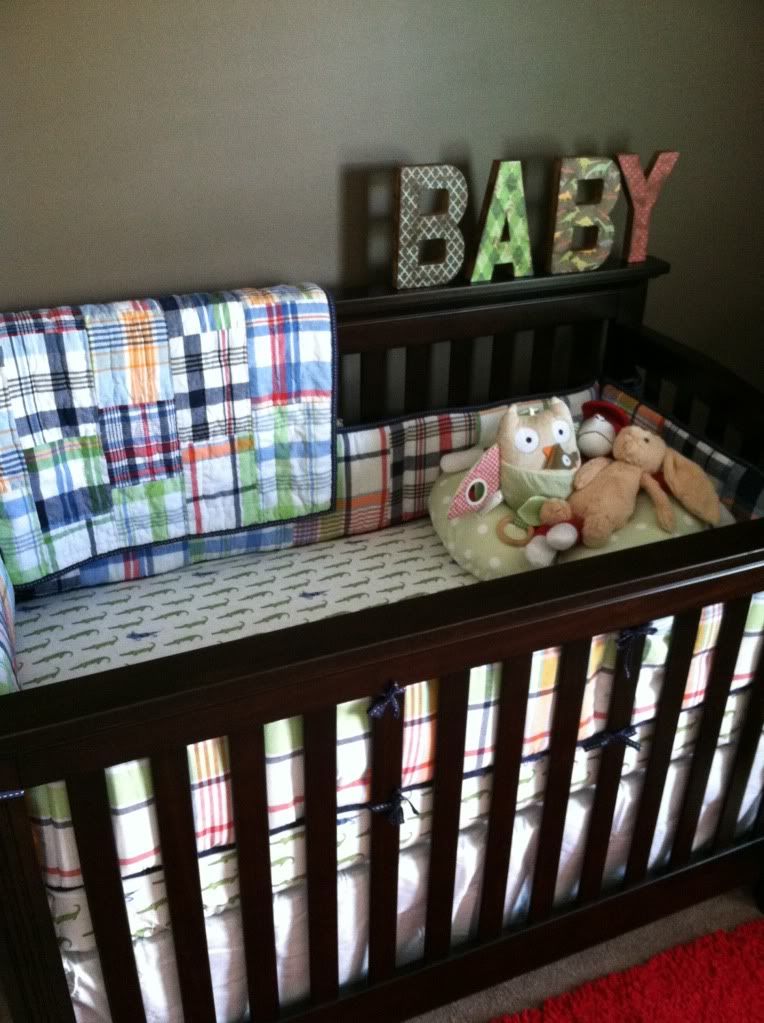 Lucy in front of the crib, practicing her guard dog-ness. See the lamp in back? That's temporary (I hate that lamp).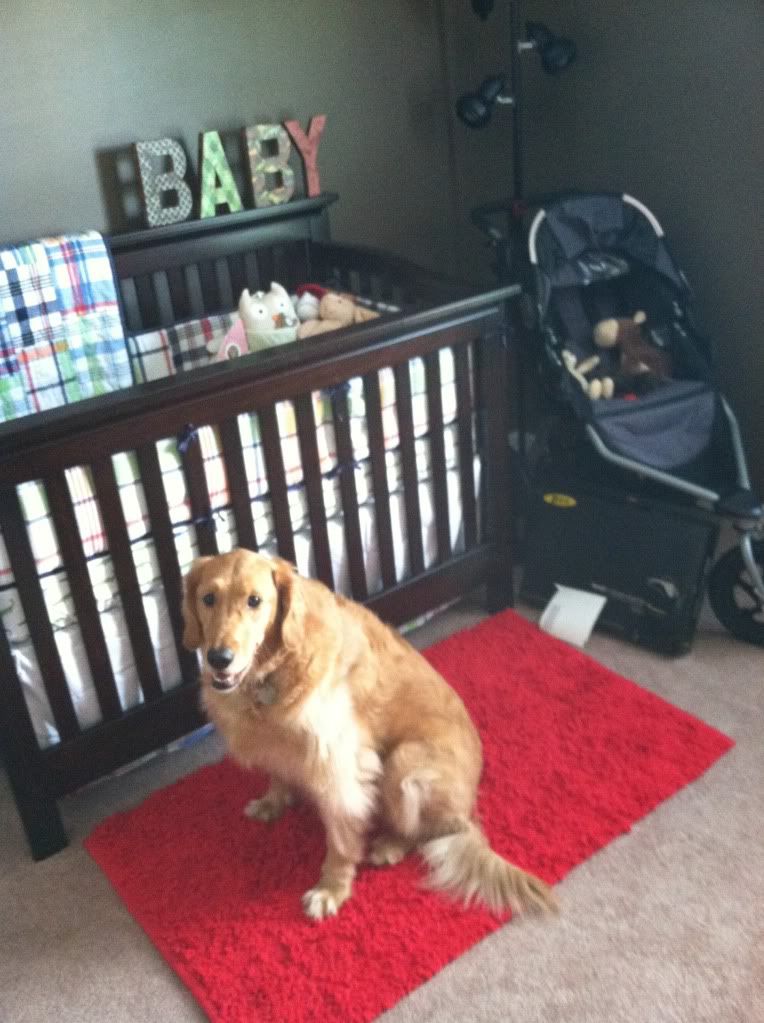 All our teeniest clothes and hats. As soon as the current load is finished, it's wash time. Am I supposed to separate them into different piles (darks, whites, etc.)? I better read the labels...