Such a busy week! Here are the updates:
It's late, but here is my 33 week belly pic. I really did take it earlier this week!
33 weeks, 1 day
I was thrown a super-fab, ultra-me-styled baby shower at work. My 6th grade posse stalked my Pinterest boards to see what sorts of ideas I would like (they are so sneaky and smart!), and they made it happen. They also filled in many of the other teachers about the Pottery Barn chair we want for the nursery, so I received lots of gift cards. (We ordered the chair too--SO EXCTIED!) Here are some pictures from before the shower started: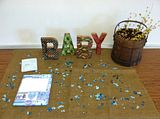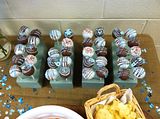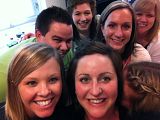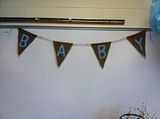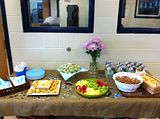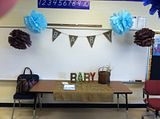 Thursday I saw The Hunger Games movie premiere with C-Cubed at midnight. I've never done a midnight showing... and it was pretty exciting--I liked the movie a lot... but I didn't get home until 3am, didn't fall asleep until 3:40, then Adam was up at 4am (so I was up too), and I got up at 5:30 (thanks to the husbie calling--yep, I didn't hear the alarm clock!). School was kind of rough the next day--I was tired and the hogs were oinking pretty loud.
Friday (same day of tiredness and swollen feet) part of 6th grade/4th grade team did happy hour in Lebanon. I love girl nights... but man is it hard on no sleep and 33 1/2 weeks pregnant!!
Saturday (yesterday) Adam and I attended another childbirth class. This one was called Our Amazing Newborn (I think?) and it focused on the first 3 months-ish of baby. We sponge-bathed & swaddled a plastic baby, talked about newborn sleep patterns, talked about what is normal and not normal, and watched some videos that contained different variations of poopy diapers. It was all very interesting. :) Then we drove to Wheeling to get Grandma Marge for the family shower that was today. On the way we stopped at the Pottery Barn Outlet where we scored some majah deals. They had some of the items from our registry marked way down (like a light that was $39 in the store was $4 at the outlet). Woot woot!
Today (Sunday) was our family shower that included both sides, women and men. It was SO great to be with family, and we got SO much baby stuff. We are pretty well-stocked on clothes now (see the pictures below). We also got lots of gift cards, and since we still have some big ticket items to buy (dresser & car seat to name the biggest), they will be incredibly helpful. The shower had a firetruck theme and let's just say the whole family sort of went with it. I have never seen so many firetruck clothes, books, toys... and there were no repeats! Amazing! I didn't get pictures at the shower, but here is some of the aftermath here at home: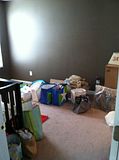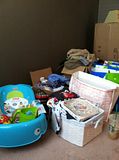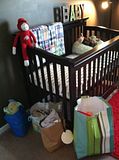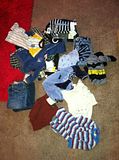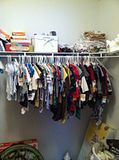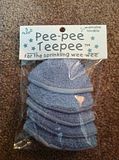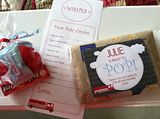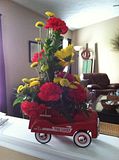 *You'll have to excuse the fact that everything is in piles. We haven't set everything up yet, but since next week is Spring Break it should be done soon.
*Also please excuse the teeny-tiny-ness of the pictures. There were so many and it was so much easier to copy the image rather than cut & paste all the links. I promise to post bigger pictures when the nursery is more presentable (read: has our awesome chair, dresser, shelves, etc. and everything is put away).
Here's to week 34... Only 6 to go!! (omgomgomg!)