I am blessed to have amazing friends, and today I got to play with lots of them. Abby and Kim planned and hosted a really perfect shower for me. It was an eclectic group of Vandalia, Chi-O/BGSU, and teacher besties. I had so much fun seeing them all in one spot. Here are some pictures of the aftermath: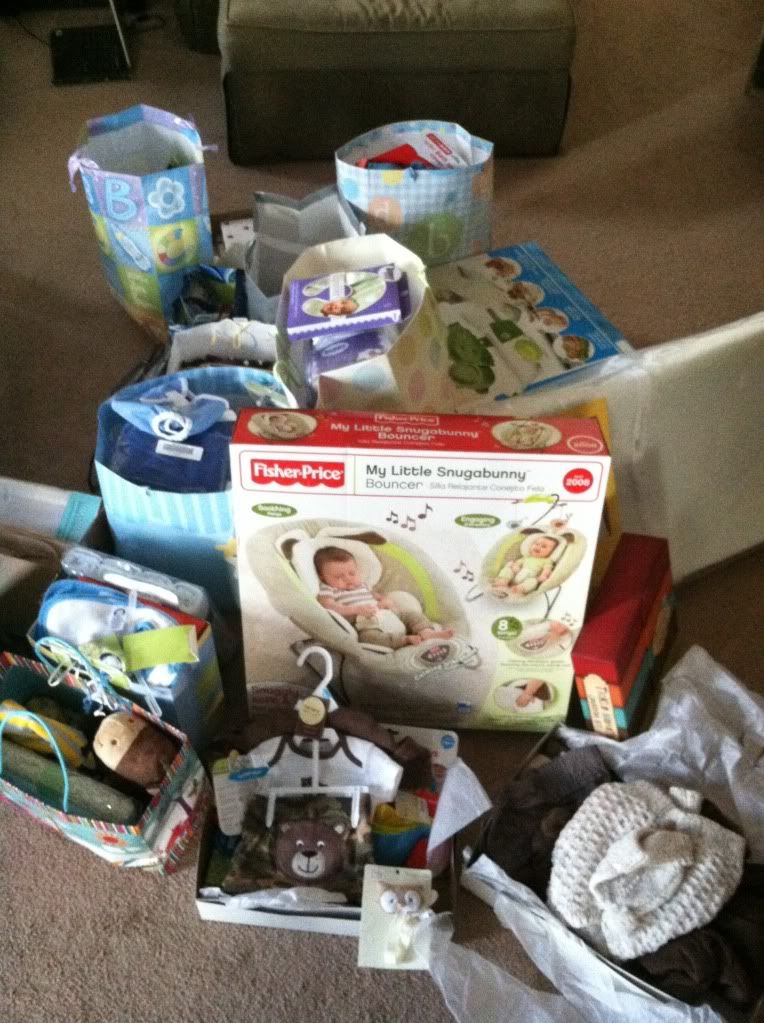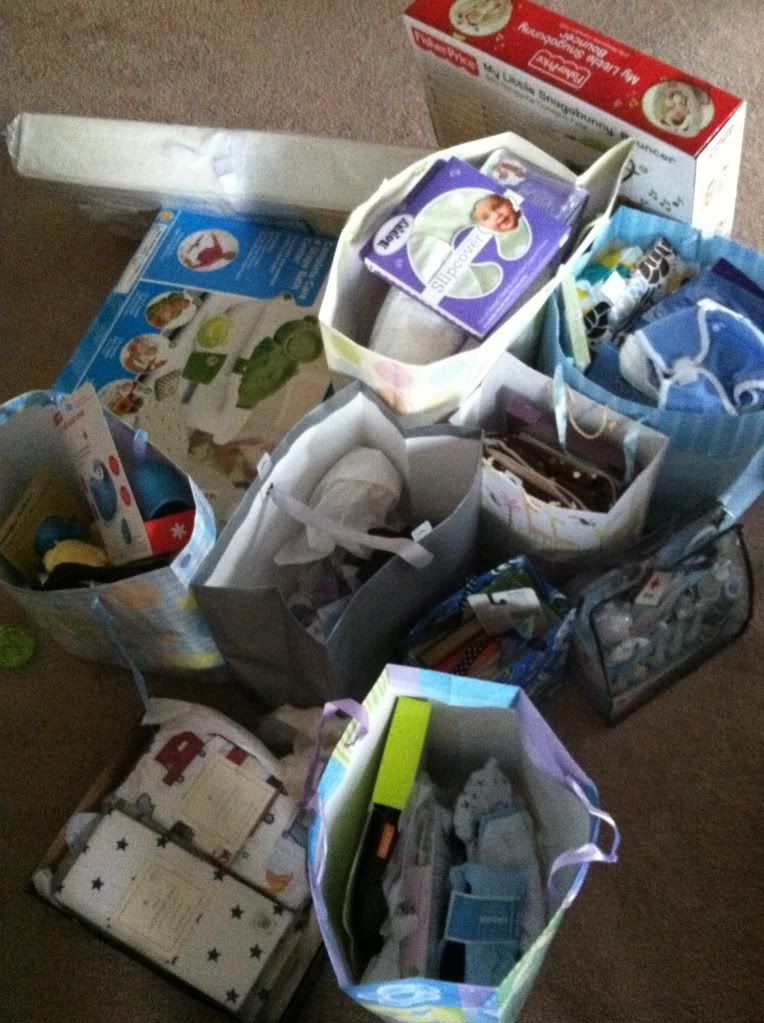 So much stuff!!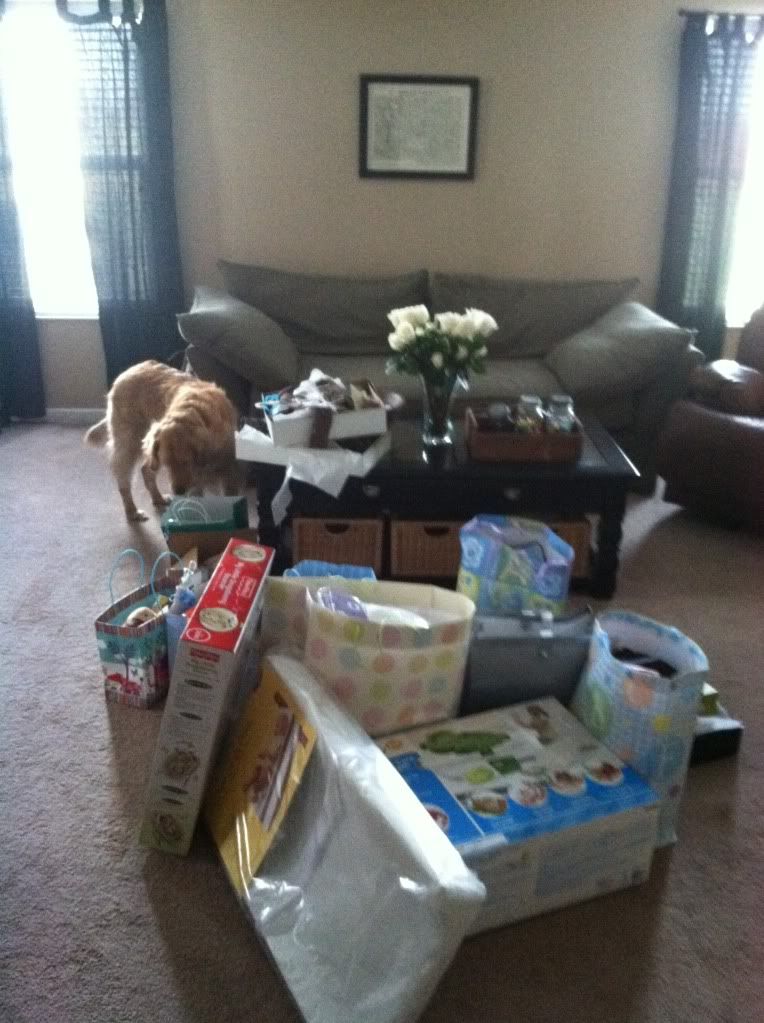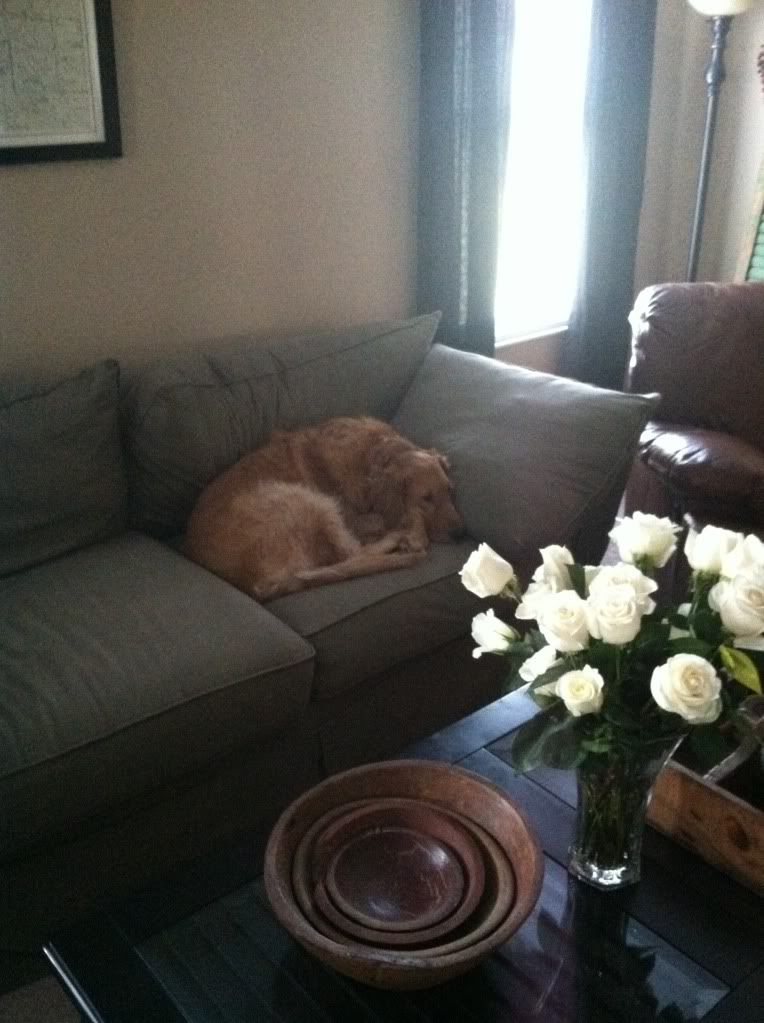 Lucy's interested at first... and then she's over it.
I also took my 30 week picture. I apologize for the awkward facial.