I didn't write all week--it's been super crazy at school. I've had a week of nasty parents and nutty students. Tis the season, right?
But on to better things.
Here is my 19 week picture...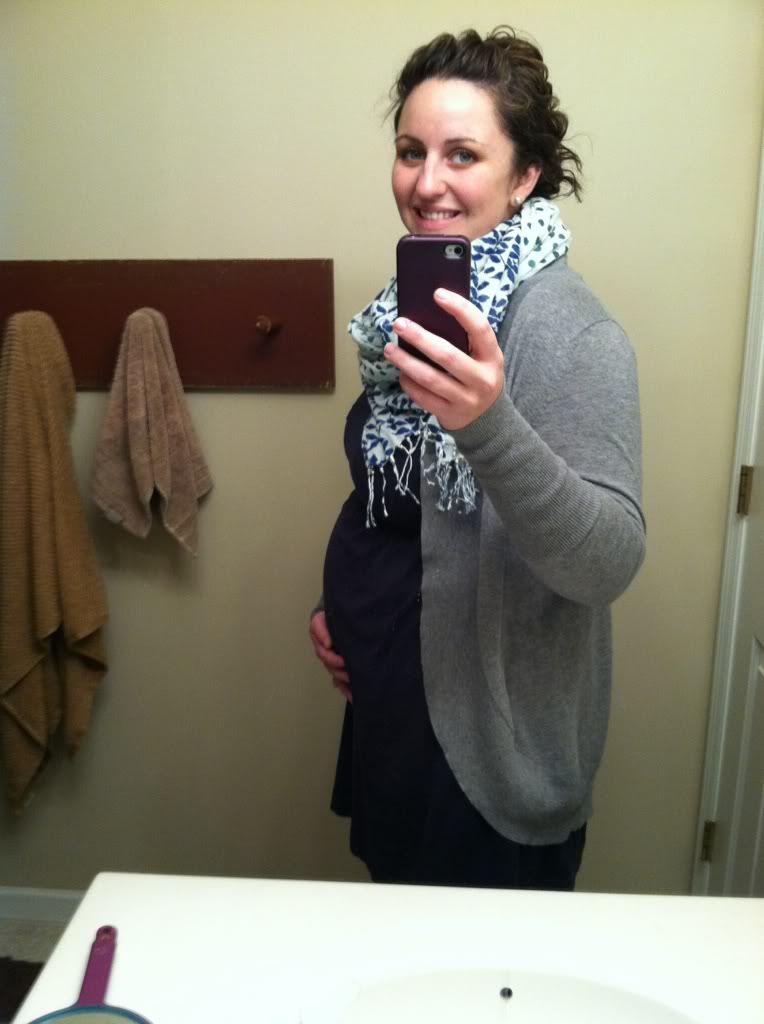 Adam and I had our anatomy scan this morning. I cannot express to you how excited we both are to announce that we are having...
(long dramatic pause)
A BOY! From day one everyone has been thinking girl, even Adam and me. I'm still in disbelief! Adam thinks I'm disappointed, but honestly, as long as I'm not growing an alien or a gorilla, I am 100% elated. How could I not be!? :) :) :) Now I get to buy cute boy-themed diapers and bedding and clothes. We actually did stop at Kohls to buy baby boy's first outfit(s). A-DOR-A-BLE. I also emailed and texted loads of people... and my students are apparently dying to know. Katie (my better half on my team at school) told the kids to wear blue or pink on Monday, and I will do the same. She said they can't stop talking about it and that most kids are planning to wear pink. Heeheehee.
And here's a picture from this morning (19w, 3d)...
I have to go get ready for Adam's fireman graduation now... and tonight we're having our 3rd (6th) anniversary dinner at Coldwater Cafe--my FAVORITE restaurant. Yessssss!