I didn't post a picture at 34 weeks, so here is 35 weeks, 2 days pic. 33 days until my due date... 4ish weeks... omg.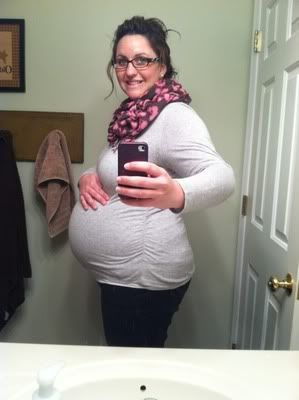 Since it's spring break, I've been busy getting ready for baby. Yesterday Adam and I met with a photographer here in Springboro. We're really excited about taking our little nugget for newborn pictures. Check out our photographer's website:
http://www.sweetbloomphotography.com/
I also organized the nursery closet and prepped all my cloth diapers. In all, it took me a full day plus the next morning to do all the wash and organizing. Here is a picture of (part of) the end result:
We also got our car seat... and I realized our diaper bag matches is perfectly. I didn't do that on purpose, but I'm pretty happy about the coincidence. :)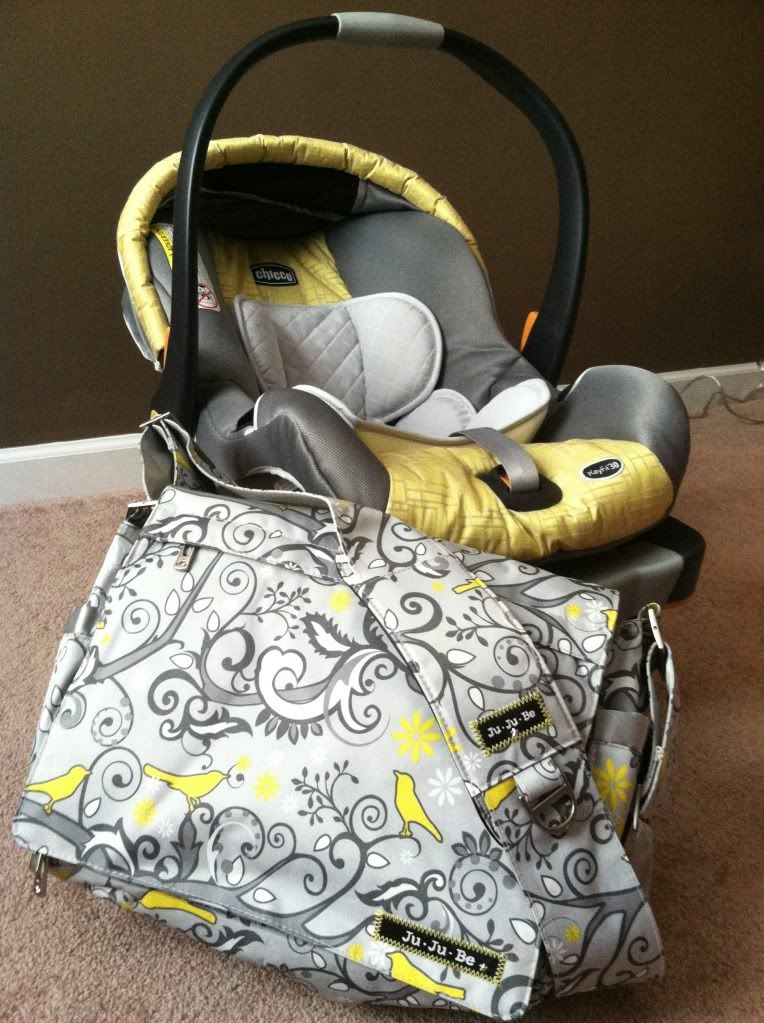 Now I just need to officially pack my bags, clean/pack up my classroom, and wait for the dresser/ chair/ shelves to arrive... then I can have this baby.